For Sale
The items listed below are for fundraising only. Go to the bottom of the page for some guidelines.
2014 Lemoore PD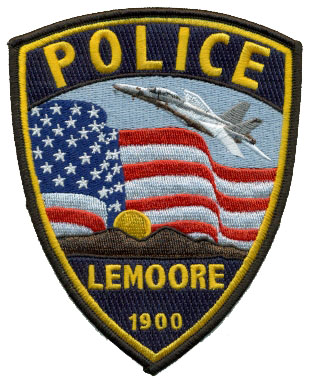 Lemoore Police Department has adopted a new style shoulder patch and is making a limited number available to collectors as a fund raiser for $20.00 each.
If you would like to purchase a patch, send a check made out to "Lemoore Police Department" to:
Nick Cardaras
Lemoore Police Department Patches
PO Box 1596
Hanford, CA 93232
Send an email to nick@theporkyshow.com to reserve your patch!
Also include a stamped, self addressed envelope.
San Jose Police Department Historical Society Book Release
Guidelines
Items listed are for fundraising only, not for individuals looking to make a profit
All items are to be paid for with a check or money order made out to the name of the organization, not an individual
There is no charge to list an item, however, we will only list items related to Police, Fire and EMS
All listings are at the discretion of the hosts of The Porky Show and will be considered on a case by case basis
To submit an item for this page, send an email to nick@theporkyshow.com



Home Page